HENDERSON CLASS 8 MUNICIPAL ONE-WAY SNOW PLOWS
A primary focus of Henderson Products is manufacturing premium snow plows of all shapes and sizes, built for use with class 3 to class 8 chassis. Our designs include reversible snow plows, one-way snow plows, flexible moldboard snow plows, expressway snow plows and even a squeegee blade attachment for clean up after the initial push. If you're looking for Henderson new and used snow plow dealers, snow plow parts, snow plow mounts, snow plow blades or snow plow accessories, click on the "Contact Us" link at the top of any page.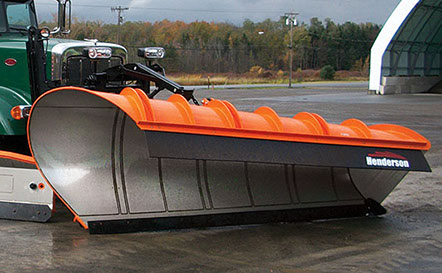 ONE-WAY SNOW PLOW
With our One-Way Snow Plow, you'll roll snow and ice right out of your way. Its rugged moldboard is continuous-welded, providing years of hard use. The One-Way Snow Plow also improves driver visibility by minimizing drift and is self-cleaning.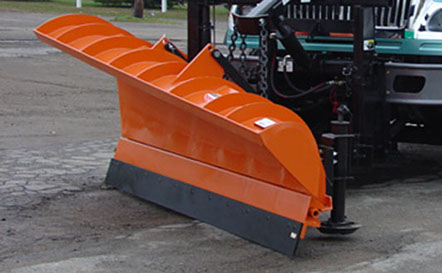 ONE-WAY REVERSIBLE SNOW PLOW
The One-Way Reversible Snow Plow casts snow farther, at higher speeds. Its reversible action allows flexibility in different plowing situations. Affordably priced to keep you within budget.
For more information on the complete line of Henderson Products Snow and Ice Control Equipment, call Henderson Products at 800-359-4970.
Copyright © 2018 Henderson Products, Inc., a division of Douglas Dynamics, Inc. All Rights Reserved.