COMPLETE TURNKEY WORK TRUCK PACKAGES - HENDERSON PRODUCTS - ILLINOIS
Shown here are examples of Henderson turn-key work truck packages. To order a custom work truck package, contact the sales people below.
Click here for turn-key work-ready truck packages: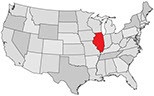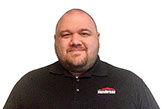 Chris Fack
SALES REPRESENTATIVE
(847) 754-5035

Daniel Montiel
SALES REPRESENTATIVE
(847) 257-2452
For more information on the complete line of Henderson Products Snow and Ice Control Equipment, call Henderson Products at 800-359-4970.
Copyright © 2018 Henderson Products, Inc., a division of Douglas Dynamics, Inc. All Rights Reserved.